West Shore Community College Catalog 2021-2022
[ARCHIVED CATALOG]
Health
---

Return to: Programs of Study by Pathway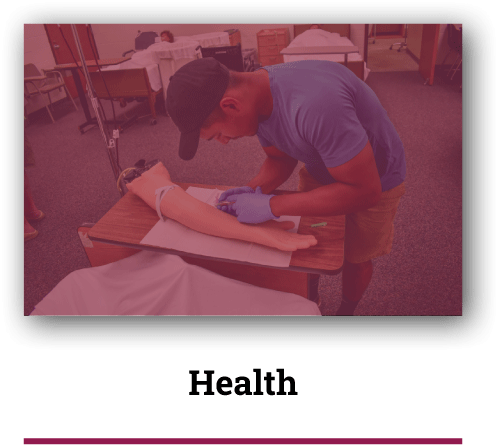 Nursing & Allied Health programs can help you embark upon a rewarding health care career, or expand one you're already passionate about. Jobs in the health care field continue to grow as more people gain access to healthcare, the population ages, and research provides ever increasing advances in diagnosis and treatment. Health care has always been an exciting and dynamic profession, but it is even more today with what seems like nearly daily advancements in technology, deepening public knowledge about prevention and treatments, and national and local debates about every aspect of health care.
Pathway Advisors:
Faculty Mentors:
Shelley Boes - Director of Nursing and Allied Health
Karen Zischke - Allied Health Program Coordinator and Advisor
Duane Kelley - Nursing
Heather Luyk - Nursing
Megan Sponhauer - Nursing
Kristie Richards - Nursing
Students who have an interest in health care but are undecided about a specific area of interest should follow the general WSCC Degree Pathway - Health, which leads to an Associate of Science degree. Students looking to pursue a pre-professional program - such as Physical Therapy (PT), Physician's Assistant (PA), Pharmacy, or Pre-med - should also use this general degree to take courses needed toward their area of interest. Students who know which direct area they would like to pursue should follow that program guide below.
Programs
WSCC Degree PathwaysCareer ProgramsTransfer Programs

Return to: Programs of Study by Pathway
---