WSCC 2022-2023 Catalog
[ARCHIVED CATALOG]
Computers & Technology
---

Return to: Programs of Study by Pathway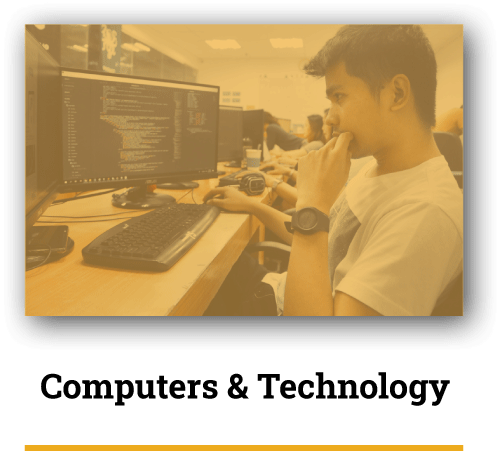 Computer scientists and information technology (IT) professionals use computers to solve problems and increase efficiency. Whether you are writing a fun new app, automating a monotonous task, or protecting an organization from hackers, the skills learned while studying computer science and information technology are empowering. With an associate's degree, you may be an invaluable employee able to eliminate tedious data processing or support a computer network. A bachelor's degree may allow you to administer and defend a computer network as a cybersecurity analyst, design cutting-edge software as a software developer, or construct an innovative online utility as a web developer. With a graduate degree, you may push the forefront of artificial intelligence or transform the use of data in fields such as economics or bioinformatics.
Students who already know exactly what program they wish to pursue should follow the requirements for that program. Students who are unsure of their specific path are encouraged to follow the WSCC Degree Pathway – Computers and Technology to get started and to have frequent conversations with the Pathway Advisor and/ or Faculty Mentor. The Computers and Technology pathway will expose students to specializations such as software development, networking, and cybersecurity.
Pathway Advisor:
Kellon Petzak, Professor of Information Technology, or click HERE to schedule an appointment. 
Programs
WSCC Degree PathwaysCareer ProgramsTransfer Programs

Return to: Programs of Study by Pathway
---